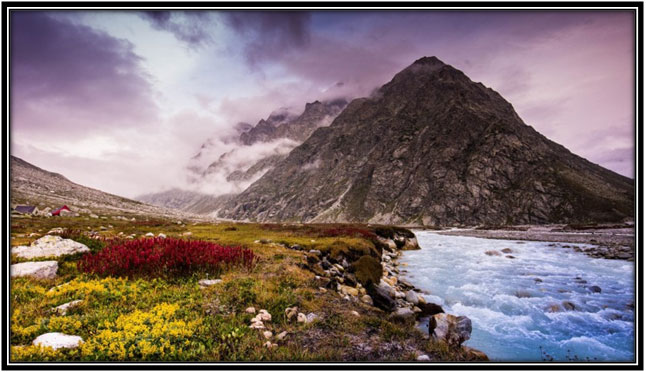 A state filled with mountains and valleys, forests and plains, majestic land of wonders is Uttarakhand, the land of Gods and where the devas and mighty warriors as the Pandavas walked. Located at the heart it's packed with places and sights that could thrill your senses and soothe your soul, all at the same time.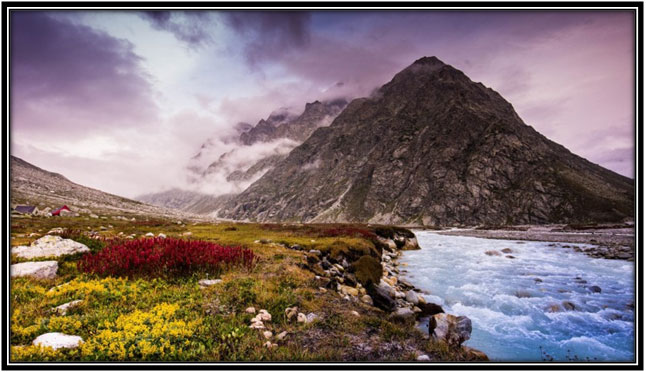 Image Source: Google Image
Temples and shrines glaze the aura with positivity all around. Where cultures meet pilgrimage. Uttarakhand is a state that gives you an entire experience of what you want. From adventure sports for the young at Rishikesh, to the tranquility of Haridwar.
Diversity in all regimes of life, history, and religion collectively make this land pure and divine. The serenity is all-pervasive in the valleys at Nainital as well as the spirituality and positivity from Kedarnath, Devprayag, UttarkashiandGuptkashi. The diverse flora and fauna of this land is a key factor making it a land of Gods. Lord Shiva has often associated with this sacred land and the devotion is substantial along the banks of the holy Ganga.

Image Source: Google Image
Stunning landscapes all along the highways, waterfalls at Chakrata, Jim Cobet national park, Valley of flowers national park, Nanda Devi national park are some places that woo tourists of all ages and give you the thrills. The surreal beauty at locations like Devprayag, Uttarkashi, Bhimtal, Gaurikund and Govind ghat are the holy water bodies that are so picture perfect and keenly preserved in nature.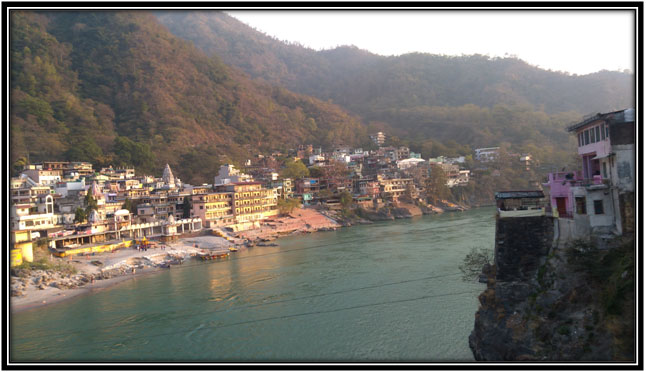 Image Source: Google Image
With spiritual calm in the air, holy waters and ancient temples waiting for you to pay a visit. Where Ganga is waiting at the Ghats for you to wash away your sins and the journeys in the mountains of Rishikesh. The ancient temples and the notion of this land in the Holy Scriptures mark it in a beautiful manner making it one of the for major holy shrines to visit. From glaciers of the Gangotri on the up north of the state to the dense forests trailing the Himalayan ranges.
Laced with mountain ranges of the mighty Himalayas to the lakes, from jungles to streams rushing down the steep hills, these views are a milestone in history and religion and hold a higher ground in the hearts of millions. The glory of Lord Shiva goes on like the beats of the Damru all throughout the landscapes. You too can experience the beauty that awaits your presence, book our Uttarakhand tour packages and discover great deals to choose from.
We miss out a lot in our day to day grind and time flies by as we grow in our self. Have a moment in your busy day.In the rush and the ups and downs of life, give yourself the honor of spending some time in the lap of nature, book our Uttarakhand tourism packages to see for yourself. We welcome you to the divinity and the sanctity of this sacred and holy land.